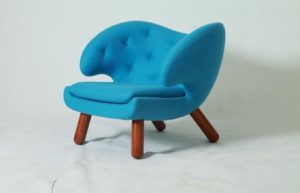 Is the size of your living room cramping your style? In the market for some new modern, sleek and stylish chairs and couches? If you've just moved into a small modern loft apartment or small house in the city, then you're going to have to make some significant furniture changes, starting with your chairs and couches. Fortunately, when it comes to modern interior design – a few style defining pieces speak more than a room full of furniture. Each piece is an opportunity to make a statement, but when you match your chairs and couches from the same set, it's a lost opportunity to convey your style, which is why everyone is mixing and matching these days. Yes, mismatching is back, only this time it's come back with a dash of recklessness.
Offering style and sophistication, and as the focal point of any entertainment area, living room or waiting room – there's no better way to make a style statement than by investing in one or two stylish two- to three-seater contemporary couches accompanied by at least two designer leisure chairs from different eras. Gone are the days of matching three-piece suites. Today, it's all about letting a spirited mix of colours, prints and shapes dictate our seating choices. But in order to pull this look off, it's important that your pieces match and complement each other. Here's how it's done.
Match Through Colour, Print, Shape and Style
The biggest challenge to matching furniture is figuring out the commonalities between them, which is why if you want your mishmash to unite, then match through colour, print shape or style. Boasting a strong presence in both modern and traditional home décor, small prints and neutral monochromatic colours are not only excellent for accentuating space, but they are also pretty much the latest trend in furniture colours right now. Keeping in mind that stripes and floral mix well together, especially if the shades are the same, the key to colour and print matching is to create a combination that is visually interesting, without being too busy or cluttered. However, if you don't want to mess around with colour and print, you can always go down the shape and style route. Blend style features such as clean lines, rounded backs, or even similar leg/foot shapes, and you'll have a perfect match in no time.
We Offer a Variety of Chairs and Couches Under One Roof
As South Africa's leading online furniture trendsetters and online furniture marketplace of the most innovative range of classic and contemporary chairs and couches in South Africa, we can offer you an enormous selection. Identified by their low clean edges, soft curves and aesthetic lines, our exciting selection of chairs and couches are simply a symbol of class, luxury and sophistication, and can complement and complete the interior design of any classic or modern business or home. Whatever type of designer chair or couch you're looking for – we have the right style, size, shape, material and colour to suit your budget, image and style.